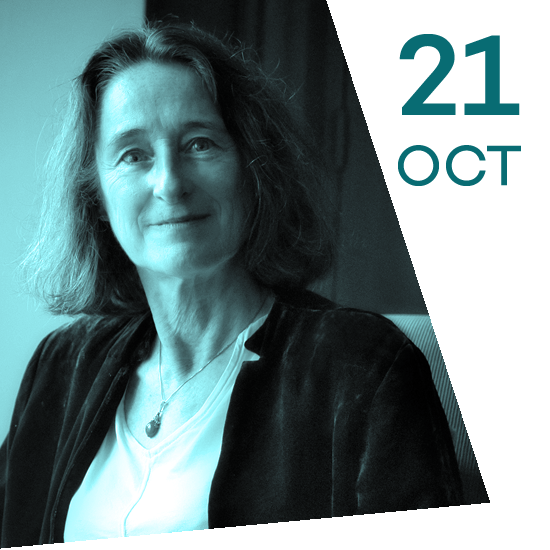 Friday, October 21, 9:30 p.m.;
Funchal, Igreja de São Martinho;
---
Fiori musicali – Frescobaldi and Corsican polyphonies
Corsican polyphonic singing is one of the oldest popular musical traditions in Europe. Object of a revivalist movement from the 1970s onwards, this tradition has become one of the identity symbols of Corsican culture. In this program, the Madrigalesca female ensemble proposes a journey through that musical universe, contrasting the traditional religious polyphony of Corsica with the organ works by Girolamo Frescobaldi, published in the early seventeenth century.
---
GIROLAMO FRESCOBALDI (1583-1643)
Toccata quinta per l'organo sopra I pedali, e senza
(Il secondo libro di toccate [...] d'involatura di cembalo e organo, 1627/1637)
Tocata avanti la messa delli Apostoli,
(Fiori musicali, 1635)
TRADICIONAL
In medio Ecclesiae
Introitu di a Messa di i Vivi di Sermanu
Asperges me
Introitu di a Messa di i Vivi di a pieve d'Olmia
GIROLAMO FRESCOBALDI
Kyrie delli Apostoli
(Fiori musicali, 1635)
alternated with
TRADICIONAL
Kyrie (pieve d'Olmia)
GIROLAMO FRESCOBALDI
Magnificat primi toni
(Il secondo libro di toccate..., 1627/1637)
alternated with
TRADICIONAL
Magnificat (pieve d'Olmia)
GIROLAMO FRESCOBALDI
Aria detta la Frescobalda
(Il secondo libro di toccate..., 1627-1637)
TRADICIONAL
Ecco bella (madrigal)
GIROLAMO FRESCOBALDI
Tocata per le levatione [Messa della Madona]
(Fiori musicali, 1635)
Partite sopra l'ari della Romanesca
(Toccate d'intavolatura di cembalo et organo, 1615/1637)
alternated with
TRADICIONAL
Tante Vite (text Santu Massiani, arrangement Nicole Casalonga)
Hinno Ave maris stella
(Il secondo libro di toccate..., 1627/1637)
alternated with
TRADICIONAL
Ave maris stella (Rusio)
GIROLAMO FRESCOBALDI
Balletto e Corrente
Passachagli
(Toccate..., 1615/1637)
Recercar con obligo di cantare la quinta parte senza tocarla
(Fiori musicali, 1635)
Partite sopra Folia
(Toccate..., 1615/1637)
alternated with
TRADICIONAL
Ad amore (text Vincent Giubega, arrangement Nicole Casalonga)
---
Élisabeth Joyé, organ
MADRIGALESCA
Nicole Casalonga, voice and direction
Patrizia Bovi, voice
Cathy Graziani, voice
---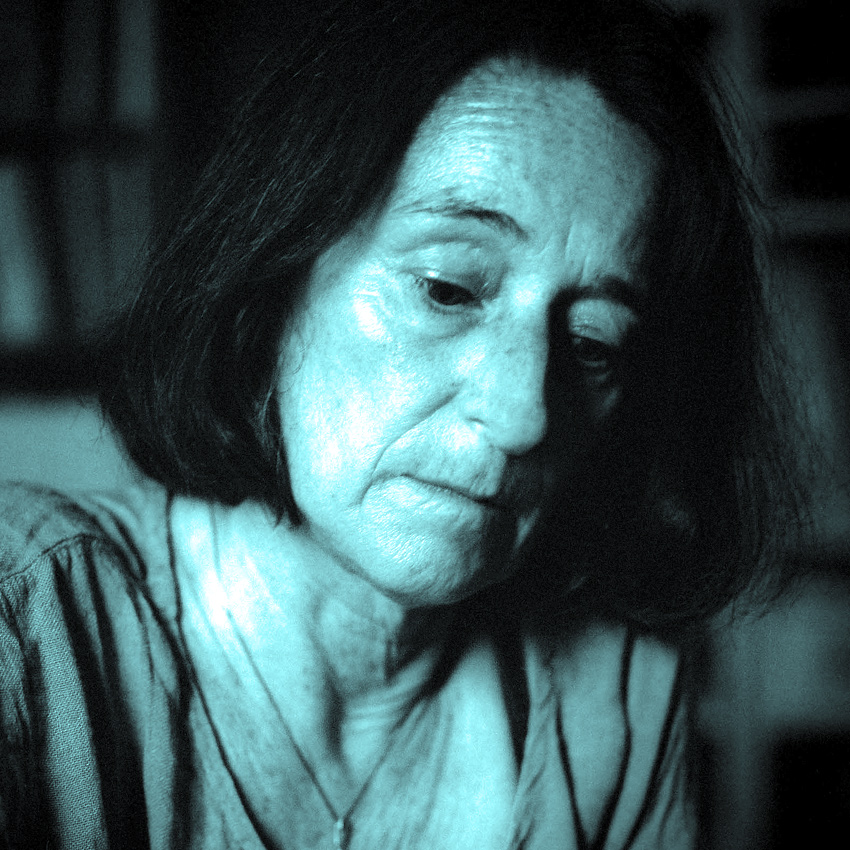 Elisabeth Joyé
Elisabeth Joyé is a notable figure within the French harpsichord school. The press retains from her interpretations of great delicacy, an unparalleled art of the toucher, in short, a constant search for colours and expressiveness. This keyboard science was transmitted to her by the great names of the harpsichord: Gustav Leonhardt at the Sweelinck Conservatory in Amsterdam, Bob van Asperen at the Royal Conservatory in The Hague, Jos van Immerseel at the Royal Conservatory in Antwerp, where she graduated with great distinction. After having played for many years in various orchestras, Elisabeth Joyé is now mainly dedicated to chamber music and harpsichord and organ recitals. She has recorded extensively with orchestra, in particular with the Simphonie du Marais, conducted by Hugo Reyne, in the context of chamber music (Couperin, Bach, Blow, Purcell) and solo (Bach, Duphly, Fischer). Being also a much sought after pedagogue, she always wanted to open her investigation into the art of playing the harpsichord to others: a shared quest "to reach a singing and expressive performance", as Bach wrote in his preface to the Inventions. She teaches harpsichord and basso continuo at the Erik Satie Conservatory in Paris, at the Escola Superior de Música de Lisboa and in master classes in Europe, America and Japan.
---
Madrigalesca
In the intoxicating wake of lullabies (nanne), lamentations (lamenti), but also of terzetti and serenati, ethereal paghejlle that our ancestors sang, the Madrigalesca ensemble inscribes memory path through the crossroads. It is an invitation to take a walk between popular music and ancient praxis, questioning in the orality, what the paghjella tells about the falso bordone and what is said about the madrigal of the Italian quattrocento by the terzetti and the madrigale of the Corsican repertoire of love poetry, also exploring the sacred repertoires and their affiliation in Gregorian psalmodies. One, two and three voices (those of Gigi Casabianca, Cathy Graziani and Nicole Casalonga) that discourse, dialogue, intersect and merge: «three voices to think the world». The Madrigalesca ensemble is regularly requested by early music groups for original programs based on written, secular or sacred sources and oral tradition. Like here with Élisabeth Joyé on the Fiori Musicali programme, with guest soloist Patricia Bovi, director of the Micrologus ensemble. Madrigalesca was founded by Nicole Casalonga, for which she composed or arranged several works.
---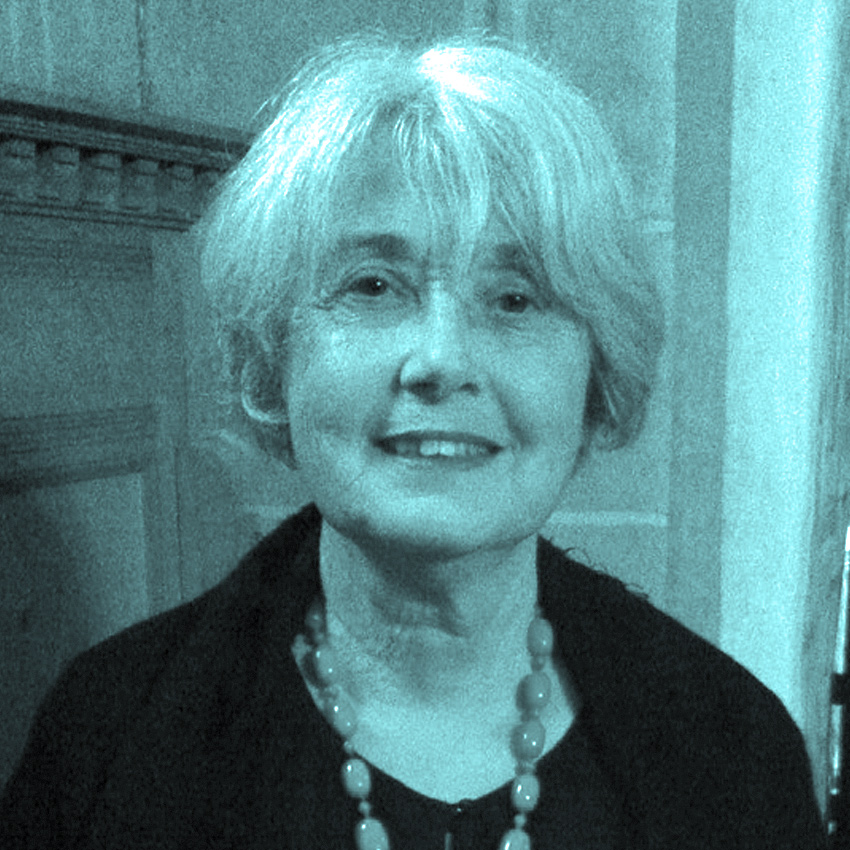 Nicole Casalonga
The music of life – from the nursery rhymes sung throughout the day on festive or rainy days, to the tales at the vigil, from the cantor's singing in the stalls, to the rattling of reeds, but also the first piano initiations – shaped her musical personality. In Balagne, where she currently lives, she discovered the Tuscan organ and the harpsichord. She learned their repertoires from Jacques Beraza, Sérgio Vartolo and, later, from Elisabeth Joyé. In Pigna, her foster village where meetings take place around traditional, ancient or contemporary music, she is involved in several research programs on traditional singing and its educational application through mimophony. With this new material, she guides seminars and masterclasses in Corsica, mainland France and abroad. As part of a multidisciplinary work, she has written several articles on traditional song. She has been responsible for practical courses at the University of Corsica (Bachelor in Traditional Music). Founder of the Madrigalesca ensemble, she composed the music for Spiccavolu, presented a work session on Corsican singing for the show Tempus fugit by Sidi Larbi Cherkaoui and, as part of the Calliope university program on epic singing in the Mediterranean, has just completed an important research and creative work on La complainte des sept galères. She presided over the Voce Cultural Center and received the distinction of Chevalier des Arts et Lettres.