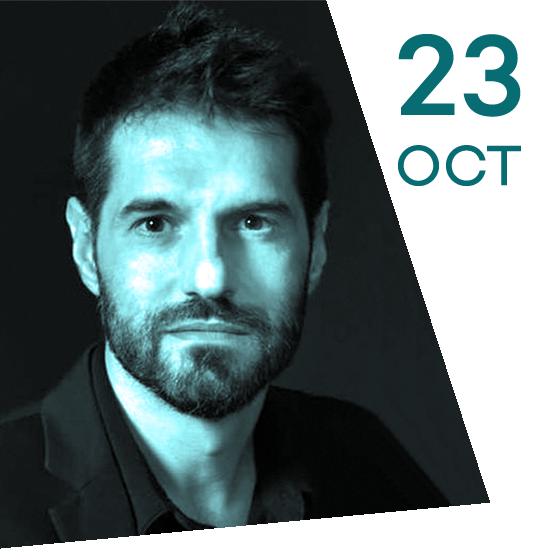 Sunday, October 23, 2022 – 6:00 p.m.;
Funchal, Igreja do Convento de Santa Clara;
---
Funchal in London – Pereira da Costa and the European musical diaspora
Continuing the project started in the last edition of the Madeira Organ Festival (2019), the Ensemble Bonne Corde presents the concerti grossi by António Pereira da Costa (Chapel Master of Funchal Cathedral in the mid-eighteenth century), making use of copies of period instruments and the historic organ of the Santa Clara Convent in Funchal. Pereira da Costa's works are presented alongside works by other composers which, like the concerti by the Madeiran musician, were published or disseminated in London throughout the eighteenth century.
---
ANTÓNIO PEREIRA DA COSTA (?- c.1770)
Concerto op.1 n.º 6 in b minor
Largo
Allegro
Allegro/Adagio
Allegro
Giga
FRANCESCO GEMINIANI (1687-1762)
Sonata op. 5, nº 2, in d minor for cello and basso continuo
Andante
Presto
Adagio
Allegro
ANTÓNIO PEREIRA DA COSTA
Concerto op.1 n.º 10 in C
Adagio/Vivace/Allegro
Allegro
Adagio/Allegro
Marcia Allegro
GEORG FRIEDRICH HÄNDEL (1685-1759)
Sonata HWV 580
Larghetto
Fugue VI HWV 610
Concerto HWV 487
Allegro
Andante
NICOLA PORPORA (1686-1768)
Concerto con Violoncello obbligato e Violini
Largo
Allegro
Adagio
Allegro
ANTÓNIO PEREIRA DA COSTA
Concerto op. 1 n.º 8 in c minor
Adagio/Allegro
Corrente
Adagio
Gavotta
Minuetto Allegro
(Reconstrução da parte de violoncelo solo de autoria de Miguel Jalôto)
---
ENSEMBLE BONNE CORDE
Diana Vinagre, baroque cello and direction
Sara de Corso, baroque violin (violino I concertino)
Diana Lee, baroque violin (violino II concertino)
Jacek Kurzidlo, baroque violin (violino I ripieno)
César Nogueira, baroque violin (violino II ripieno)
Raquel Massadas, baroque cello
Julien Hainsworth, baroque viola
Marta Vicente, baroque double bass
Jorge Lopez Escribano, organ
---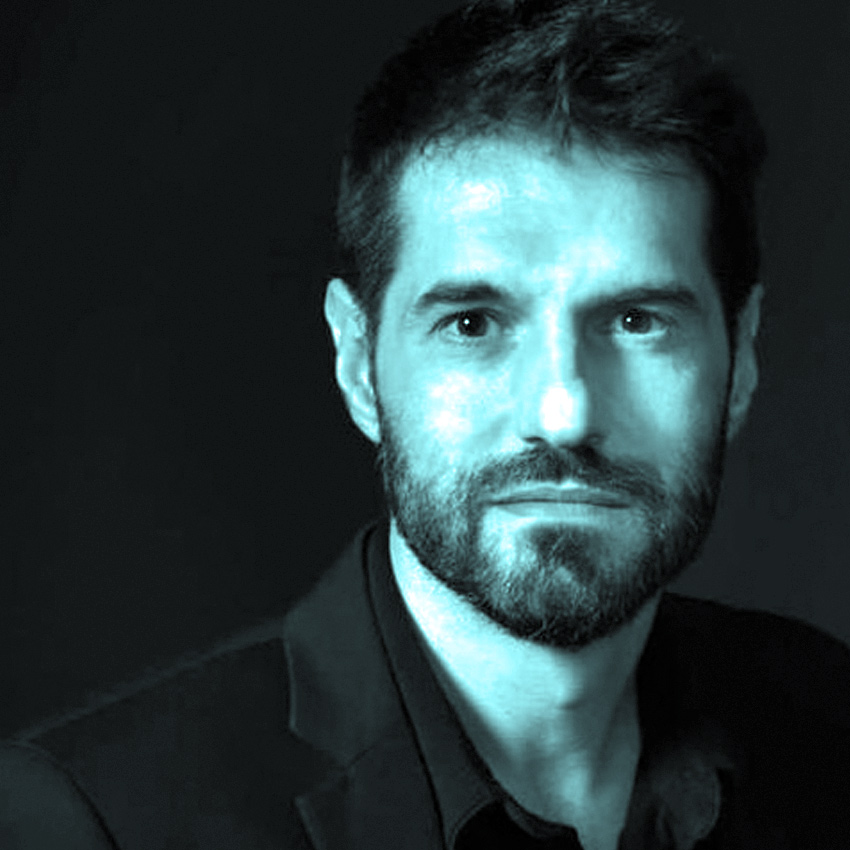 Jorge López Escribano
After his studies at the Conservatories of Madrid, The Hague and Amsterdam, the Spanish harpsichordist and organist Jorge López-Escribano collaborates throughout Europe as a continuist with numerous ensembles and orchestras specializing in historical performance such as Vox Luminis, Early Music, Les Musiciens du Louvre, La Grande Chapelle, Opera2day, Sfera Armoniosa, Rotterdams Barok Ensemble, La Capilla Real de Madrid, La Folía, Hippocampus, Academia de Música Antigua de Santander, Vigo 430, La Spagna, Orquesta Barroca de la Universidad de Salamanca, Stavanger Baroque Ensemble, Norwegian Baroque Orchestra and Württembergisches Kammerorchester. He works with directors such as Ton Koopman, Bruno Cocset, Jean-Christoph Spinosi, Ryo Terakado, Eric van Nevel, Peter van Heyghen, Christina Pluhar and Charles Toet at festivals such as Oude Muziek Festival Utrecht, Reincken Festival (Netherlands), Abbaye de Royaumont Festival, Festival Sablé (France); Festival van Vlaanderen (Belgium), Internationale Händel Festpiele Göttingen (Germany), Boston Early Music Festival (USA), among others. He is the founder of the groups Sopra il Basso and L'Aura Rilucente, selected as artists in residence at the Cultural Center of Ambronay (France) and the Center for Early Music of Riga (Latvia). Sopra il Basso is a basso continuo ensemble, dedicated especially to the accompaniment of the Italian and German sacred repertoire of the 16th and 17th centuries. He is professor of harpsichord and basso continuo at the Professional Conservatory of Music «Jesús de Monasterio» in Santander (Cantabria).
---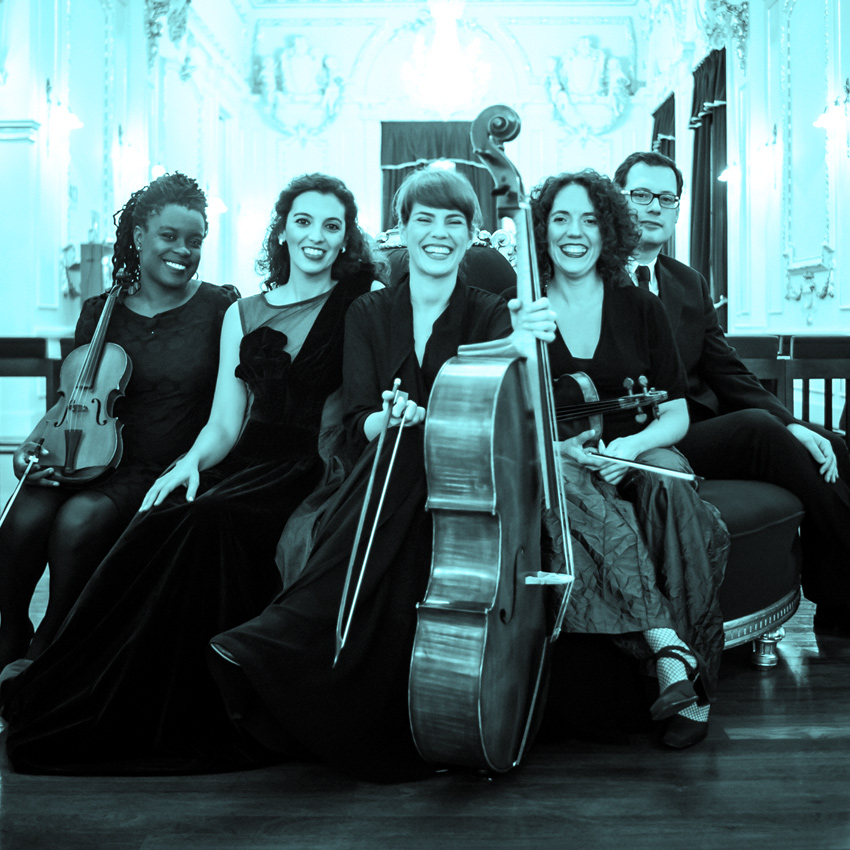 Ensemble Bonne Corde
The Ensemble Bonne Corde is an early music ensemble dedicated to historically-informed performance on original instruments, concentrating on the literature for solo cello of the 18th century, both chamber and concertante. The name of the group comes from the treatise by Marin Mersenne from 1636, Harmonie Universelle, and is intended as an allusion to the gut strings used on stringed instruments until the 20th century. It is also through the use of gut strings that the Ensemble Bonne Corde aims to rediscover and disseminate forgotten repertoires from an historically informed perspective, but without any attempt at recreation or archaeology – we shall never know how this music sounded: we only wish to understand as well as possible the musical codes of the period in which it was written. Founded by the cellist Diana Vinagre, the Ensemble Bonne Corde continues as a group project begun by young musicians from different parts of the world who crossed each others' paths while studying, in such places as the Royal Conservatoire of The Hague (the Netherlands) and the Baroque Orchestra of the European Union. All the members of the group work regularly with the most important early music ensembles in Europe. Since its foundation, the Ensemble Bonne Corde has performed throughout Portugal, having recorded for RDP – Antena 2 and given modern premières of works by important Portuguese composers of the18th century.
---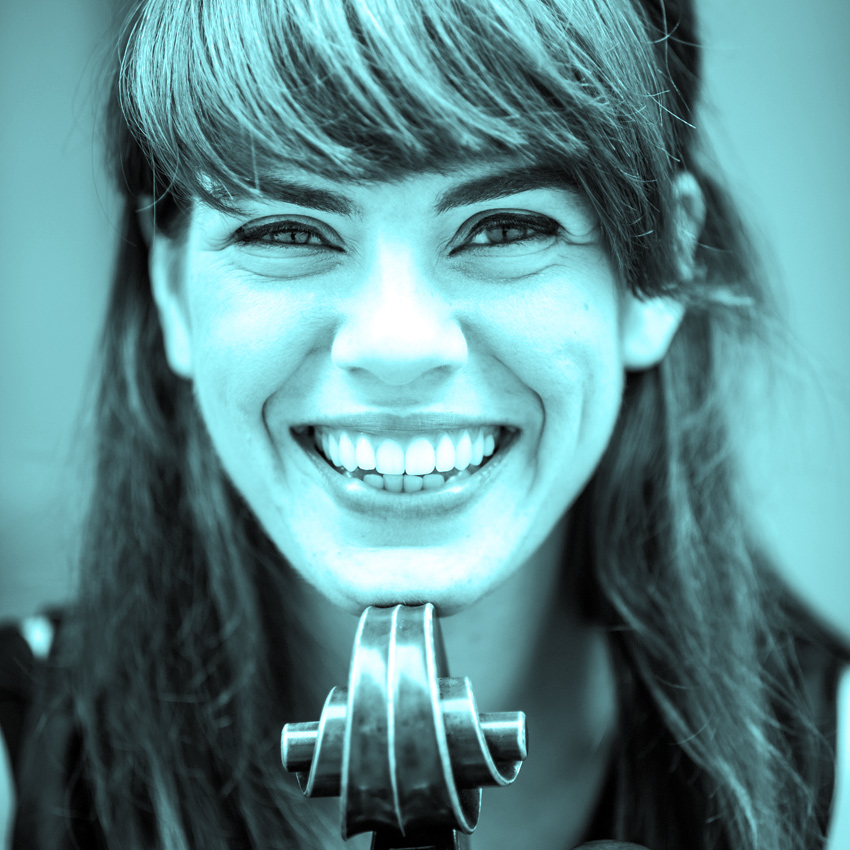 Diana Vinagre
After finishing her studies at the Higher Orchestral Academy in Lisbon, she studied in the Department of Early Music and Historical Performance Practice at the Royal Conservatoire of The Hague, in the baroque cello class of Jaap ter Linden. She took her bachelors and masters degrees there, graduating with distinction. Since she took up historically-informed cello performance, she has collaborated as a freelancer with various ensembles: The Orchestra of the 18th Century, New Dutch Academy, B'Rock, Orchestra of The Age of Enlightenment, Irish Baroque Orchestra, Holland Baroque Society, Al Ayre Español, Divino Sospiro, Forma Antiqua and the Baroque Orchestra of the Casa da Música. She plays regularly under the direction of Enrico Onofri, Laurence Cummings, Mark Elder, René Jacobs, Vladimir Jurowsky, Simon Murphy, Bartold Kuijken, Christina Pluhar, Elizabeth Wallfisch, Alfredo Bernardini, Rinaldo Alessandrini, Frans Bruggen, Lars Ulrik Mortensen, Alexis Kossenko and Chiara Banchini. 2007 she was selected to join the Baroque Orchestra of the European Union, appearing as soloist on a number of occasions. She has made several recordings with Divino Sospiro, Sete Lágrimas, the Wallfisch Band, the Baroque Orchestra of the European Union and Forma Antiqua. In addition to her activity in various European countries, she is the principal cellist of the Divino Sospiro Baroque Orchestra. In 2009 she founded the Ensemble Bonne Corde, which specializes in repertoire from the 18th century, based on the cello.